Visual overhaul
Wye Valley Brewery are a family-run business, dedicated to brewing the best cask and bottle-conditioned beer as well as championing the Great British pub. They care about real beers, real pubs and real people. However the brand had become dated and stale, so a complete visual refresh was required from their logo to their core products and from the website to their glasses. The new brand had to be modern and sophisticated, but had to stay true to Wye Valley Brewery's history and heritage.
Product refresh
Wye Valley Brewery have been around for over 30 years, they have a huge fan base but wanted to appeal to a younger audience too. The products were refreshed and modernised on pump clips and the bottles.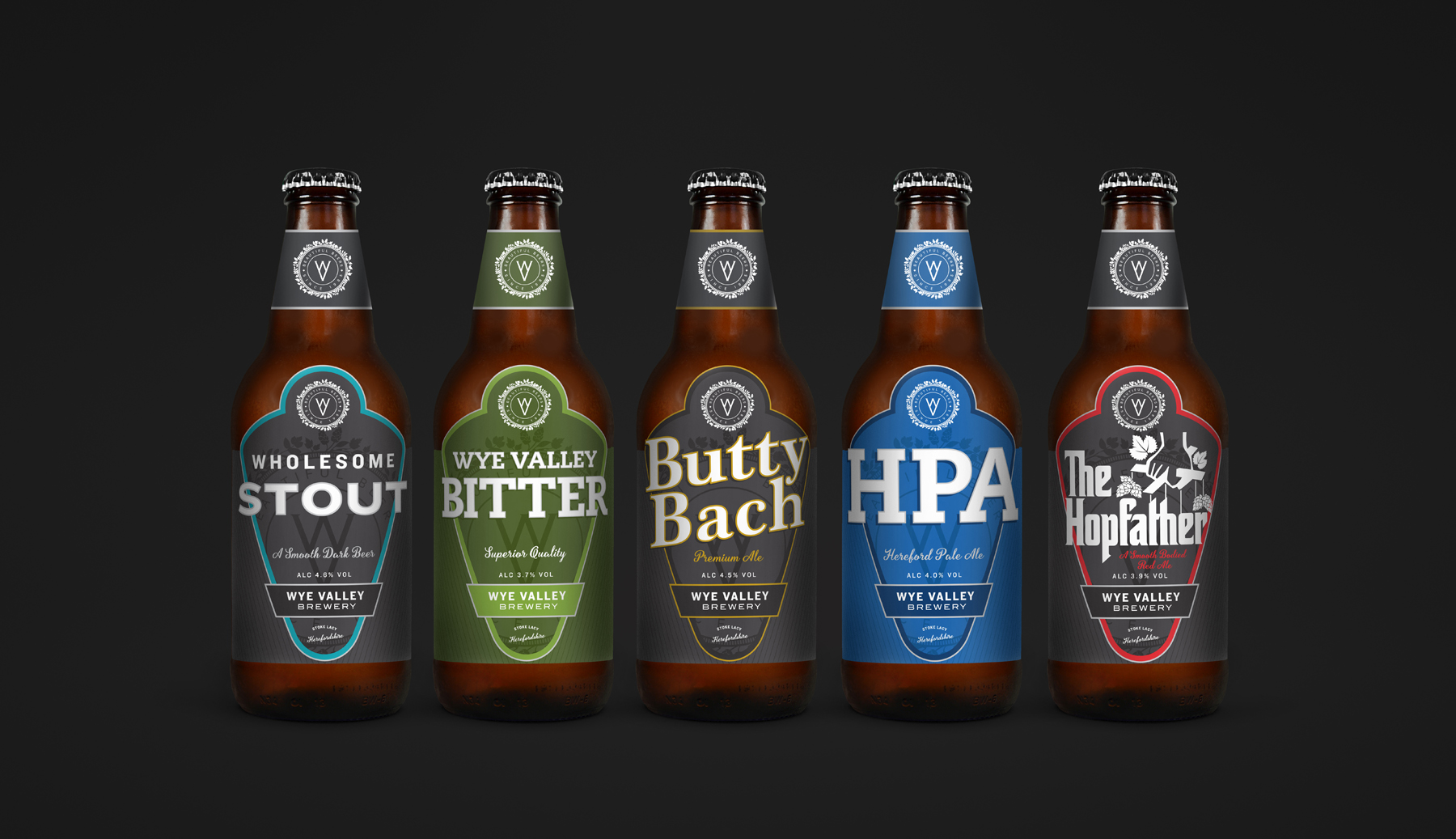 Digital revamp
The Wye Valley Brewery site was completely re-imagined, we wanted to showcase the craft and quality that goes into every drop of ale that Wye Valley Brewery produce. Photography was commissioned and illustrations were created of the local area of outstanding natural beauty and the brewing process as well as team shots to add a bit of personality to the brand.